Borders and the Indies
This week it seems as if every local and national media outlet has been on the lookout for independent booksellers to share their opinions on the Borders bankruptcy situation.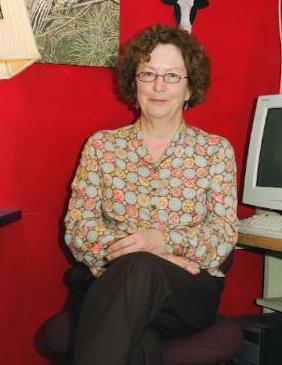 "It's not good overall for the book industry when such a giant chain goes down," Dana Brigham, co-owner of the Brookline Booksmith, told the Boston Herald. "There are fewer places to buy books and that's a concern (for authors and publishers)."

Added Steve Fischer, executive director of the New England Independent Booksellers Association: "While we represent independent booksellers, we are not gleeful over this news. Our hope is that some of the closed locations will be taken over by independents."

---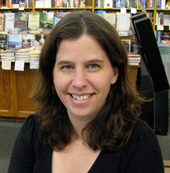 In Santa Cruz, Calif., where the opening of Borders in 2000 just two blocks from Bookshop Santa Cruz prompted a public response that included "Books Without Borders" bumper stickers and protests, the Patch reported that the closing of the Pacific Avenue location will not be a cause for mourning as far as owner Casey Coonerty Protti is concerned: "Borders's opening had a big impact on Bookshop. Luckily, we do business in Santa Cruz, which is incredibly supportive of locally owned business, so we were able to weather challenges of Borders being down the street.... We're looking forward to reinvesting in the business in a way we haven't been able to do in the last two years so that we will be a strong bookstore for the community."

Protti added, "We understand that losing a business downtown is a hard thing, and we feel sorry for that situation... but for Santa Cruz, where we really were taking away from each other, it's exciting to be able to think forward and run the business we've been wanting to.... Mostly I've been thinking about how incredibly grateful I am for our customers, who saved us once during the earthquake in '89, and now they've saved the store again, by getting us through this 10 years."

---

The Sacramento Bee reported that some "area independent bookstore owners are hoping to reap a benefit" from the developments, even though none of the five Borders stores in the Sacramento area will be among the 35 California stores scheduled to be closed.

Stan Forbes of the Avid Reader at the Tower, Sacramento, said the closures "will impact (national) book buyers psychologically and make them inclined to be supportive of their independent bookstores." The bankruptcy filing "is the cost of (consumers) buying digital books. If you want to have bookstores, you have to buy books there and not online."


At the Avid Reader, Davis, Alzeda Knickerbocker sees the Borders dilemma as "a recalibration of the market (based on) the fact that there simply isn't enough business to support two large chains anymore." She noted that there could be an opportunity for indies: "As the book market downsizes, smaller bookstores in niche markets should find a place and fulfill smaller needs. It's an opportunity for (readers) to discover what a good job the independents do."

---

John Netzer, general manager of the Concord Bookshop, Concord, Mass., said, "They were rescued a couple of years ago. I'm not surprised, and I'm not disappointed." He told the Concord Patch "it's the nature of the book business. Online businesses and chains have all been hurt as much as independent bookstores."

---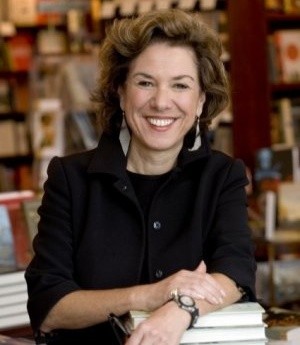 In an e-mail letter to her customers, Roxanne Coady, owner of R.J. Julia Booksellers, Madison, Conn., responded to the Borders bankruptcy and other changes in the industry by suggesting that "it may be time for us to have a series of conversations, in person and online, on how we can remain vital to you. What new service might be helpful? What educational courses? What on-line capability? What merchandise? Or is it all about price, ease of delivery, etc?" Coady invited anyone interested to "join me for tea on Friday February 25th at 3:30, or wine and cheese on March 7th at 7pm, for us to begin the dialogue."

---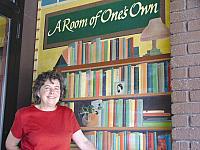 The Wisconsin State Journal reported that although Sandi Torkildson's A Room of One's Own Books, Madison, isn't in the dire situation that faces Borders, which plans to close its University Avenue store, she "still wouldn't mind some assurances about her bookstore's future. That's why A Room of One's Own has asked its customers to pledge to buy at least five more books this year compared with last year. Then, the store's owners will gauge the response to help decide whether to renew the lease in 18 months."

"It's not that we're in trouble," said Torkildson. "It's just a reminder.... We have good customers. We think it will be successful."